Connect
Biography
The debut album "From the Depths" by Ravened is an experience of five young guys, pouring 100% of their hearts into 12 heavy tracks, which would attract both listeners interested in the technical aspect of music, as well as anyone who just loves great metal.
Even though the band members are between 19-24 years old, the music has been a big part of their lives for generations. Olle Liljegren (guitars, songwriter) is son to Simeon Liljegren (Modest Attraction, Audiovision), and nephew to Christian Liljegren (Narnia, The Waymaker, Audiovision, Divinefire, Golden Resurrection, etc.) and drummer Oliwer Svensson is son to Kent Svensson (Hellfueled).
Ravened from Jönköping, Sweden, is all about really tight modern metal merged with influences from the past. Bands like Pantera, Bloodbath, Lamb of God, and Metallica has inspired Ravened's music.
Ravened delivers heavy riffs, well-written lyrics, and a hunger and passion like few other bands in their age. The band delivers energetic shows, comfortable dressed, but very engaged in the audience.
From first introduction-track "The Path" and into "Foul Deeds" to closing title track "From the Depths", the band keeps the listener's interest. The guys put their hearts and minds into songs like "Stridsugglan", with its attitude, and the mighty "Personal Universe", featuring a church cantor, playing a grand church organ.
The band was formed in 2018, and has just started their journey towards an exciting future. This is where it all starts!
The debut album "From The Depths" is recorded in Lund, produced by Ulf Blomberg (HoboRec) and distributed by JONO & Sound Pollution.
Line-up:
Isac Wendel – Vocals
Olle Liljegren – Guitar
Willy Eriksson – Guitar
Simon Sahlqvist – Bass
Oliwer Svensson – Drums
---
Downloads
Discography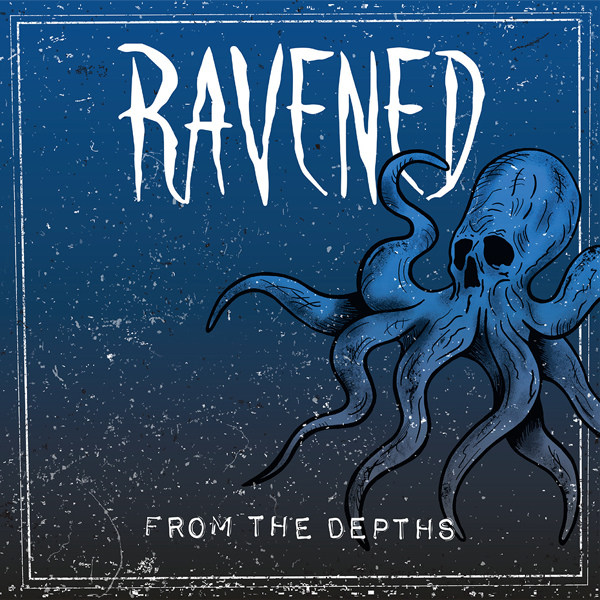 ---
Press photos
High resolution press photos & images
Press photos 2020 by: Michael Baltazar Glenn Bengtsson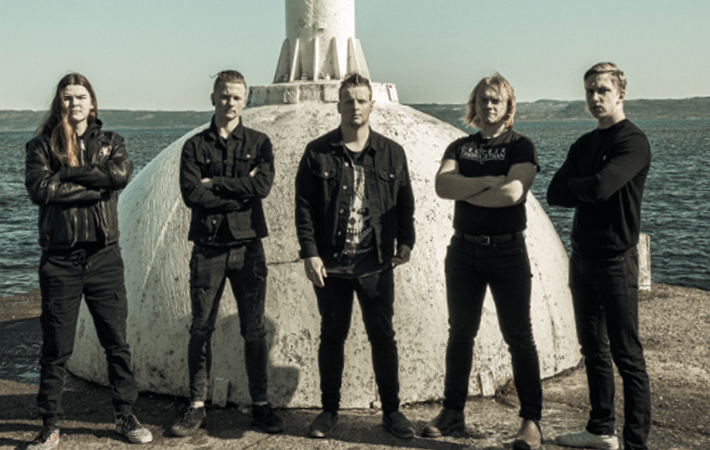 Download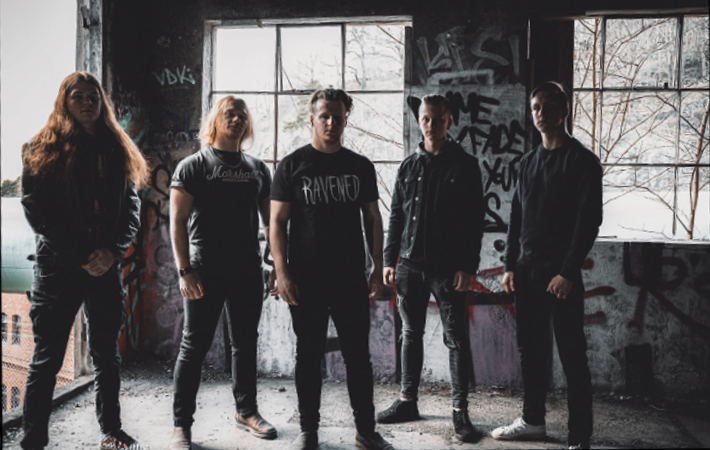 Download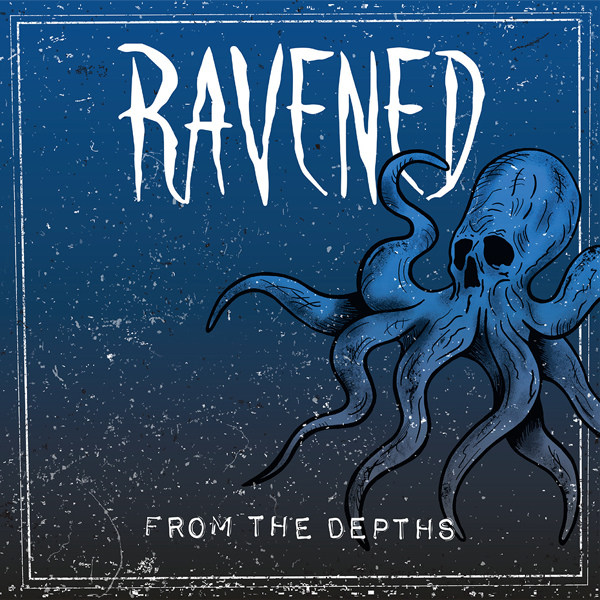 Download high-resolution






"You can't fault anything about the album and after listening to it 3/4 times it just left me wanting more, It really is that good."
Therapy Through A Lense, UK











"Filled with groove and power"
The Median Man, UK











"An album that makes you hunger for more wonderful riffs and catchy rhythms"
The Maloik Rock Blog, Sweden











"These guys are going to be big!"
Metal Temple, Sweden











"Despite their young age, you can hear a band here that sounds very mature and certainly convinces."
Arrow Lords of Metal, The Netherlands











"From the Depths showcases enormous potential as well as solid first-rate mechanics and tones – keep an eye out if you love modern groove/thrash offerings."
Dead Rhetoric, USA











"Ravened have an audible fancy for groovy, modern thrash with melodic punch side. The young Swedes are debuting successfully."
Demonic Nights, Austria











"Debut albums are often a snapshot of a band's future capability. In that case, Ravened will have a lot to contribute over the next decade."
Scream Blast Repeat, England











"Ravened have brought an absolutely strong album onto the market"
Metal Factory, Switzerland











"'From the Depths' is a solid debut"
Legacy, Germany





















"From the depths springs a singular music, worthy of the greatest"
Spirit of Metal, France











Rock Tribune (#193), Belgium











"A smart and sharp first foray"
Metal Hammer, UK






"Those tunes are downright fire starters, patches of immolation that burn mightily with the hunger of a band looking for a break."
Heavy Music HQ, UK






"Guarantees beautiful moments live"
United Rock Nations, France
"An extremely positive start to their careers"
Headshot Music, UK
"We, at MUSIKA, at least note this band as a future hit."
Musika, Belgium











"From the Depths is a really fat album."
Time For Metal, Germany

"There is obvious talent, intensity and energy in this modern metal band."
Sweden Rock Magazine, Sweden











"The course for a decent career has been set."
Bleeding 4 Metal, Germany











PowerPlay (#232), UK
"DUNEBUG SESSIONS #3" – LIVE STREAMED
CONCERT WITH RAVENED ON SATURDAY!
Uppsala, Sweden. April 27, 2021

PRESS RELEASE: LIVE STREAMED CONCERT WITH RAVENED
FROM THE END STUDIOS OCTOBER 10

TH
Uppsala, Sweden. September 25, 2020

PRESS RELEASE: RAVENED RELEASES THE DEBUT ALBUM
"FROM THE DEPTHS" TODAY
Uppsala, Sweden. August 7, 2020

PRESS RELEASE: RAVENED RELEASES THE FIRST SINGLE
FROM THE DEBUT ALBUM "FROM THE DEPTHS" TODAY
Uppsala, Sweden. June 19, 2020