Ravel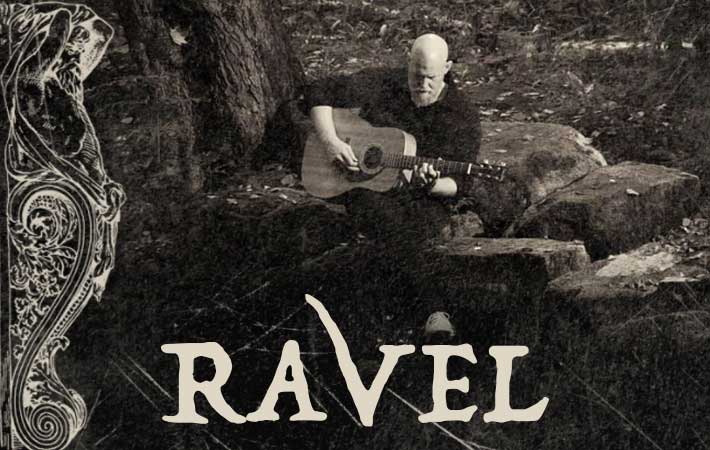 Connect
Biography
Ravel is the project name for the guitarist Andreas Rafwelsäter and the music he composes. Hailing from Finns as well as Swedes and Norwegians, the music has a nordic sound.
Andreas lives in Värmland, close to the Norwegian border. He started playing the guitar at a tender age and got his first influences from heavy metal and later moved on the bluegrass and rockabilly. Intense touring with one of Scandinavia's most popular bands ever, pop punk band Noice, built him a solid reputation for guitar playing and cool stage persona, which gave him a cult like following among the bands hardcore fans.
Ravel now focus on his own brand of instrumental folk music, with roots firmly planted in the Nordic soil, and perhaps with a twist of blues and bluegrass still hidden somewhere.
Lineup:
Andreas Rafwelsäter: Guitars
Download biography:


English
---
Downloads

Press photos 2020
Download

Single covers 
Download
Discography
---
Press photos
High resolution press photos & images
Press photos:
---
Press reviews
---
Press releases
PRESS RELEASE: "FOREST CREEK"
– THE DEBUT SINGLE BY SWEDISH ARTIST RAVEL OUT TODAY!
Uppsala, Sweden. July 30, 2021

PRESS RELEASE: "NORTHERN LIGHTS"
– THE SECOND SINGLE BY SWEDISH ARTIST RAVEL OUT TODAY!
Uppsala, Sweden. August 20, 2021

PRESS RELEASE: "HVILSTEN"
– THE THIRD SINGLE BY SWEDISH ARTIST RAVEL OUT TODAY!
Uppsala, Sweden. September 17, 2021

---
Recommended if you like
Ambient folk music
---
Contact